TheoTech Podcast
A podcast on theology, technology, and the future.
Subscribe to the TheoTech Podcast
Technology is constantly reshaping our lives, disrupting the status quo and creating new possibilities.
Stay up to date, satisfy your curiosity, and live more intentionally through our mix of interviews with people integrating faith and tech, theological takes on the latest tech news, stories from the frontlines of industry, book summaries, and more.
Join us as we apply the theology of technology to all of life and help each other demystify tech to use it for God's purposes.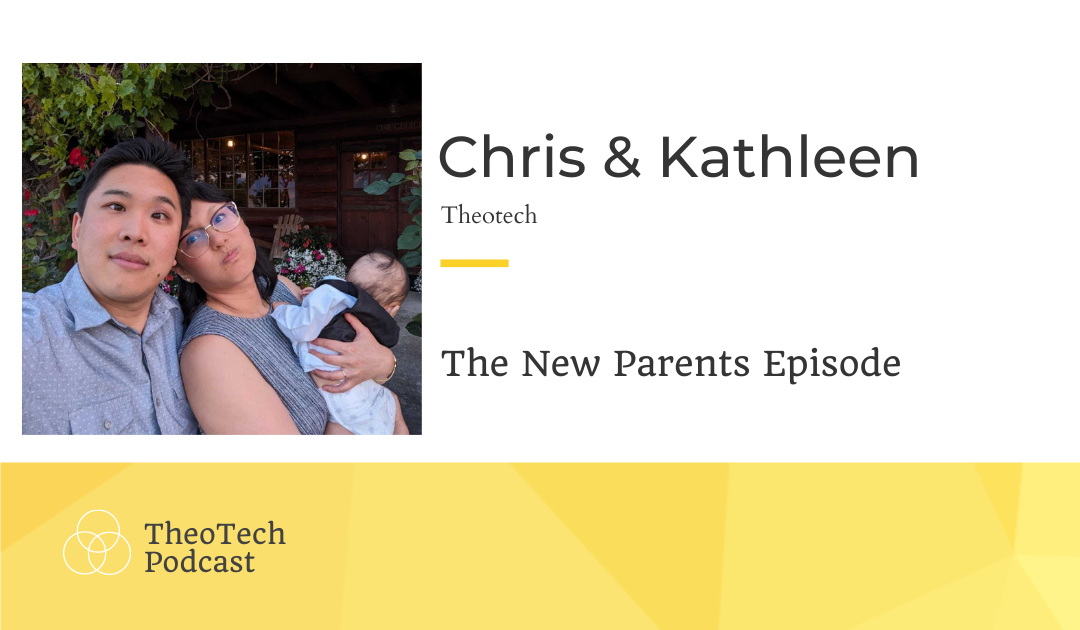 In this podcast episode, Chris Lim and his wife Kathleen discuss their experiences as new parents and how technology has played a role in their parenting journey. They talk about creating an Amazon Echo skill that helps them track various aspects of their baby's care,...