TheoTech Podcast
A podcast on theology, technology, and the future.
Subscribe to the TheoTech Podcast
Technology is constantly reshaping our lives, disrupting the status quo and creating new possibilities.
Stay up to date, satisfy your curiosity, and live more intentionally through our mix of interviews with people integrating faith and tech, theological takes on the latest tech news, stories from the frontlines of industry, book summaries, and more.
Join us as we apply the theology of technology to all of life and help each other demystify tech to use it for God's purposes.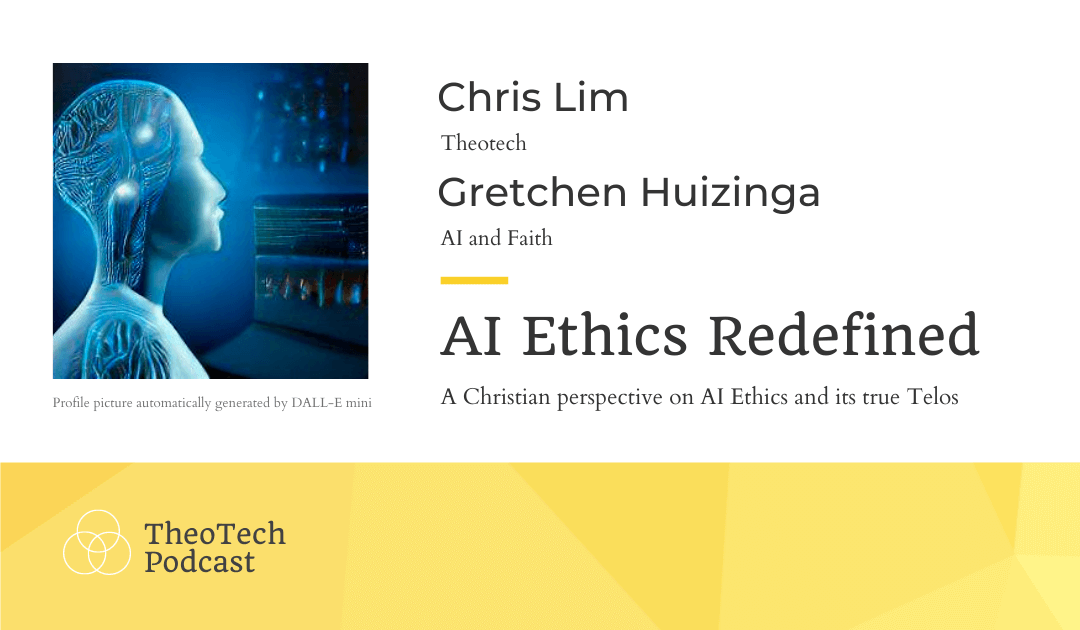 A Christian perspective on AI Ethics and its true Telos.What is the endgame of AI? And what do Christians uniquely bring to the public debate around AI ethics? Listen to this wide-ranging conversation about what it means to develop and deploy artificial intelligence...